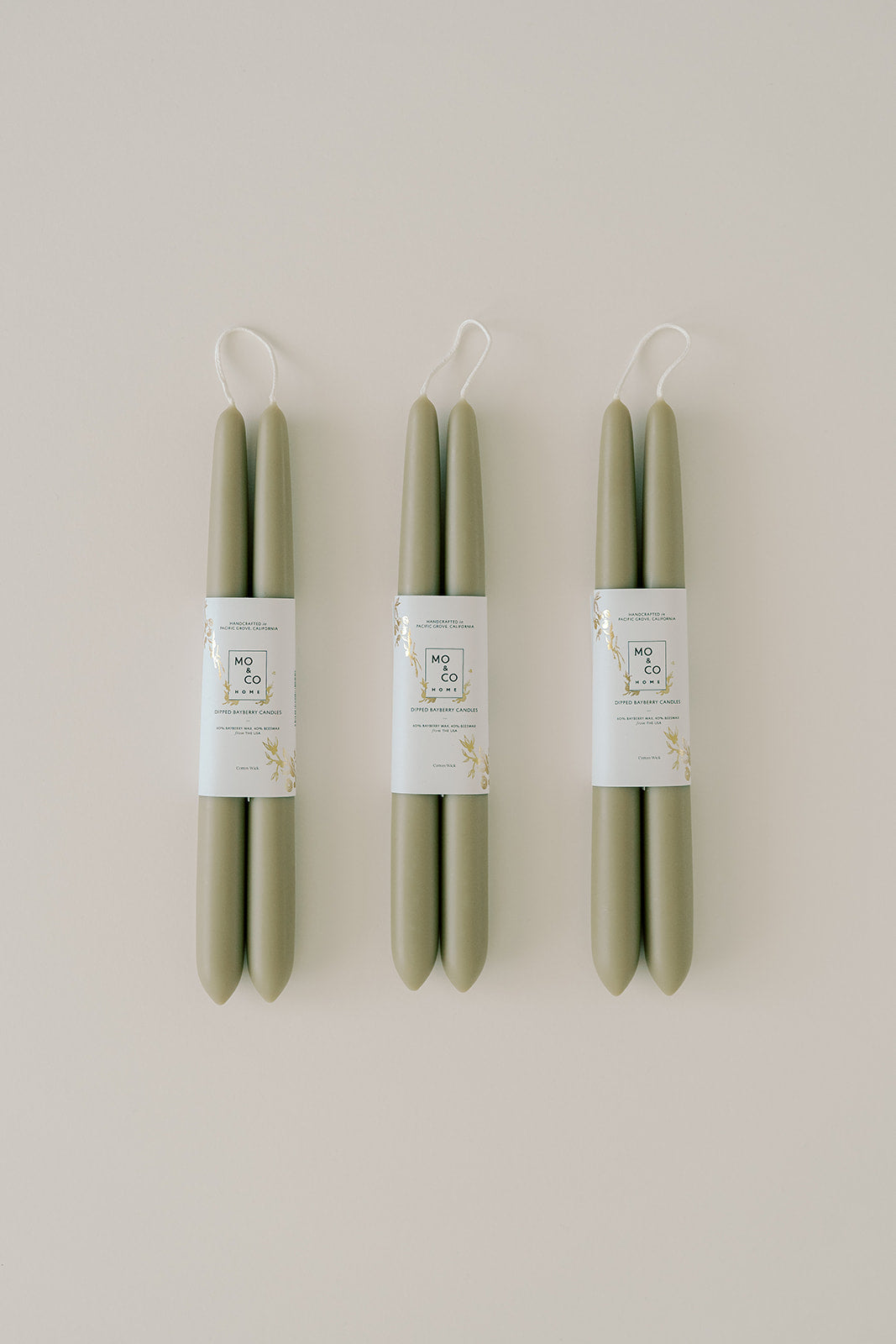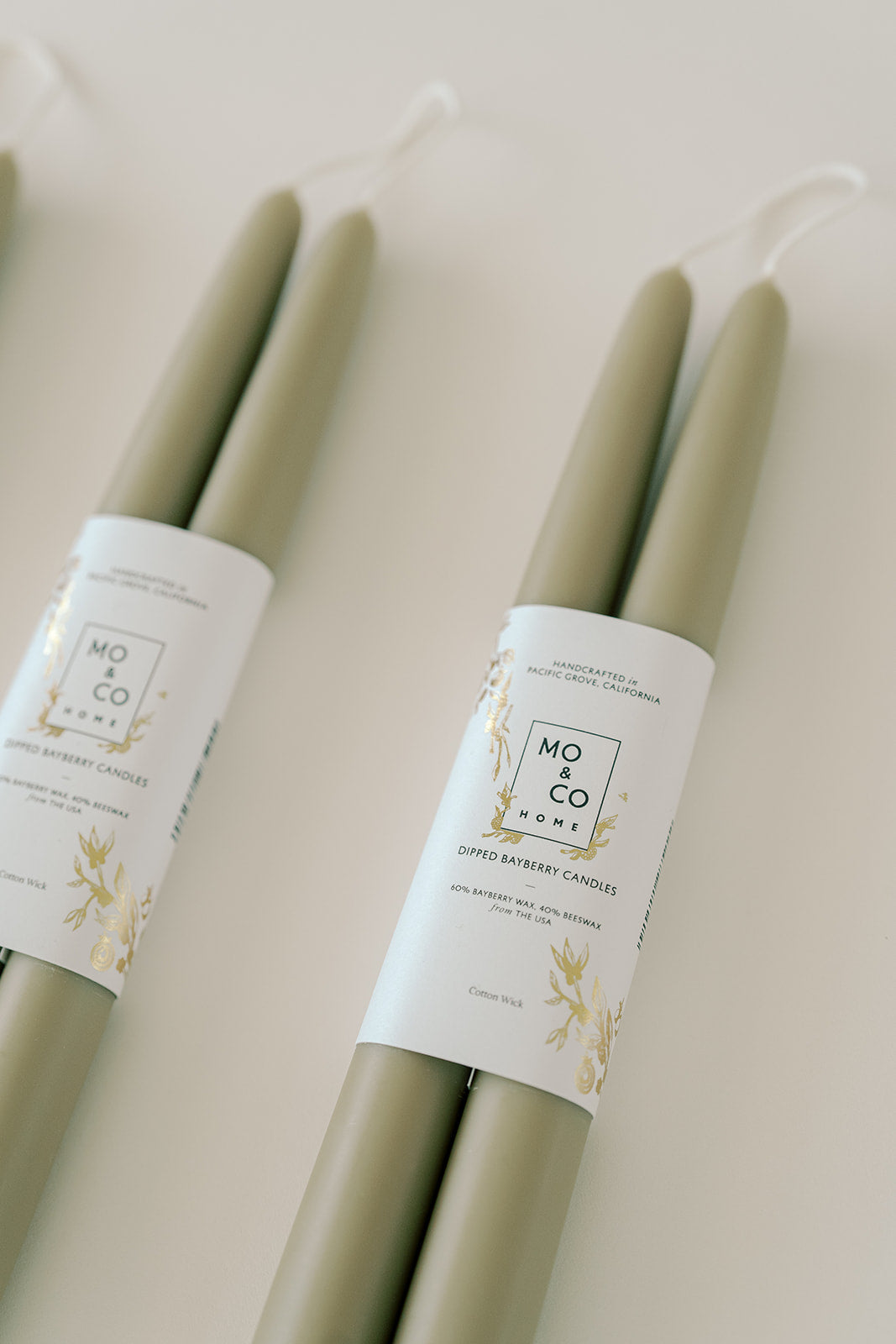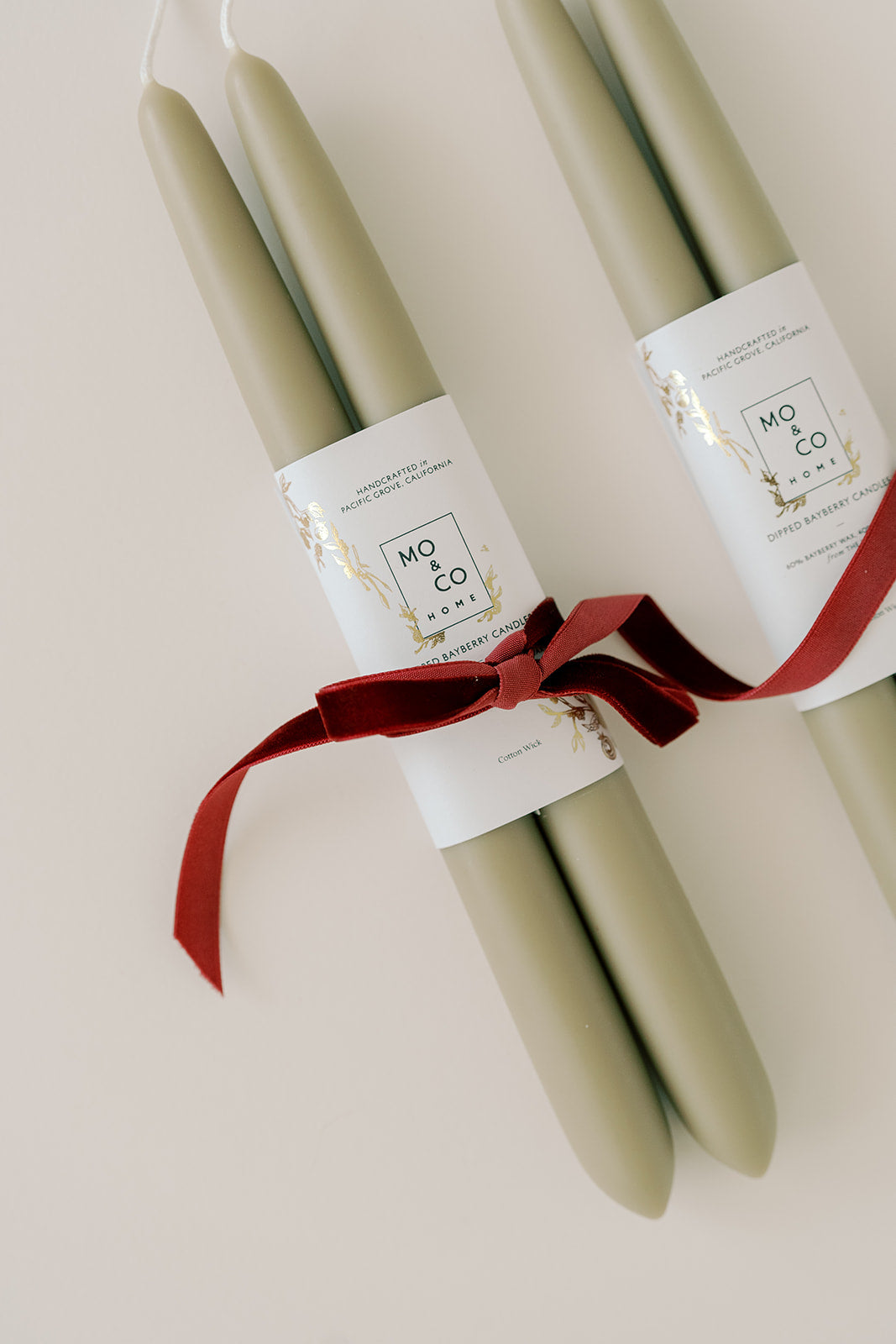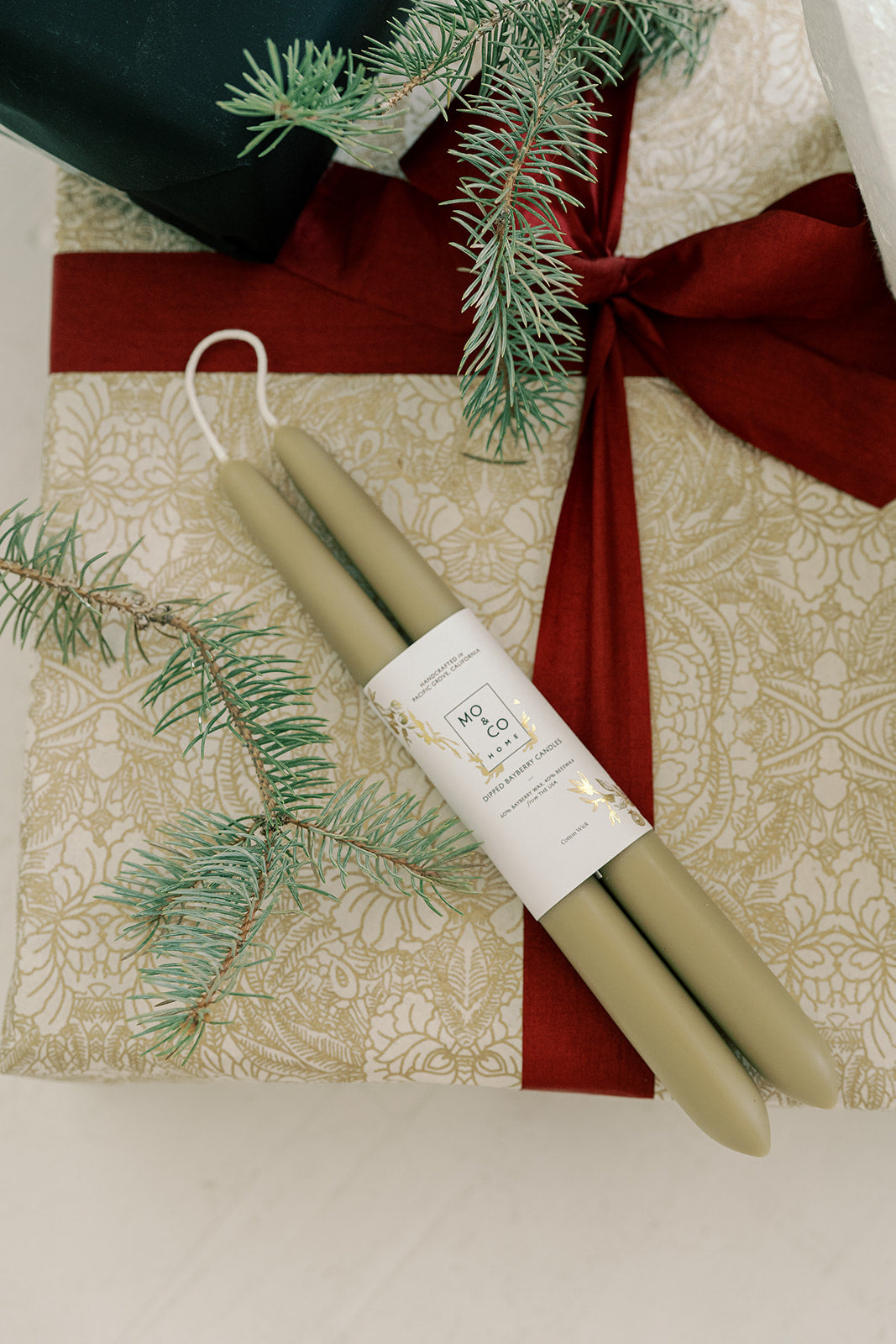 Limited Edition! Bayberry Dipped Taper Candles
Limited Holiday Edition! Bayberry Dipped Candles
Length: 10 inches
Sold in Pairs
Wrapped in a festive gold foiled label
Ingredients: 60% Bayberry Wax, 40% Beeswax from the USA
While we did not add any artificial fragrance, the natural scent of bayberry is sweet and spicy with notes of pine, subtly reminiscent of the holiday season.
These elegant and fragrant bayberry taper candles signify more than just festive holiday décor – they each hold the magic of an age-old tradition within. With roots tracing back to Colonial America, the flicker of the bayberry flame represents the belief that any luck left over from the current year can be carried into the new year by burning the candle overnight, all the way to the socket. As the traditional saying goes:
"These bayberry candles come from a friend. So on New Year's Eve burn it down to the end. For a bayberry candle burned to the socket will bring joy to the heart and gold to the pocket."
Made in Pacific Grove, California
Limited Edition! Bayberry Dipped Taper Candles
Burn Instructions
• Candles have memory, so every burn matters! To ensure a clean and long burning experience, please follow these burn instructions. 
• Trim the wick to 1⁄4" length before
Lighting.
• Keep candles away from wind and drafts.
• To avoid drips, it is best to use a snuffer to put out the flame rather than blowing it out. 
• To secure the candle to a holder, holdthe candle base to a flame and let acouple drops of beeswax fall into the holder, then hold the candle firmly in the holder upright until wax dries.
FIRE SAFETY
• Always burn within sight,
• Keep away from combustibles,
• Keep away from pets and children.
Happy Holidays Mood
This is not your ordinary holiday bayberry candle - this scent is subtle and smooth, it smells natural and welcoming. It put me the "happy holidays!" mood!
Holiday gift
Most beautiful holiday gift! Lovely packaging. Excellent, high quality product.
LOVE the Bayberry candles
These are beautiful in every way. The color is lovely and they burned clean and dripless for 10 hours. Elegant tapers!