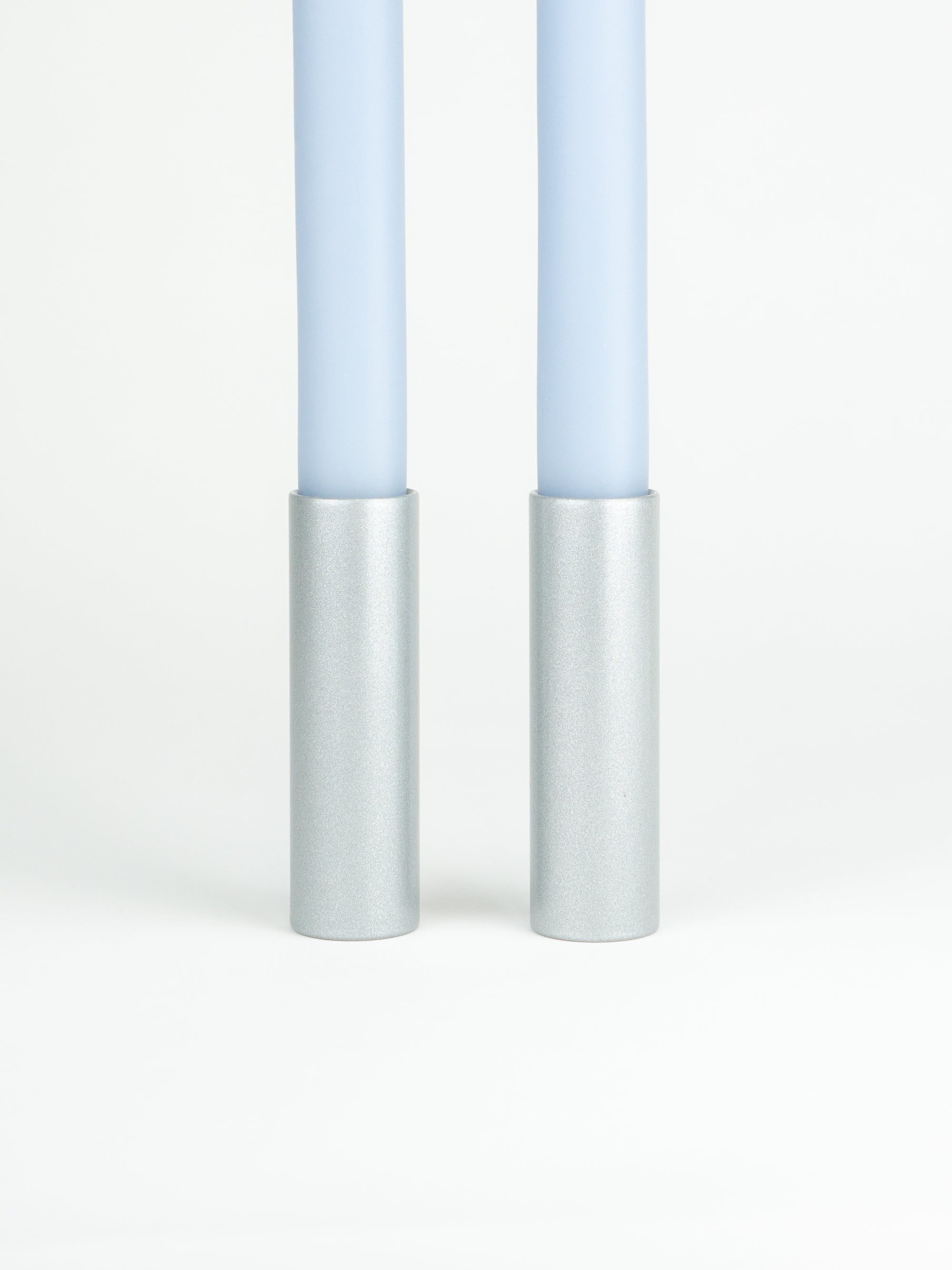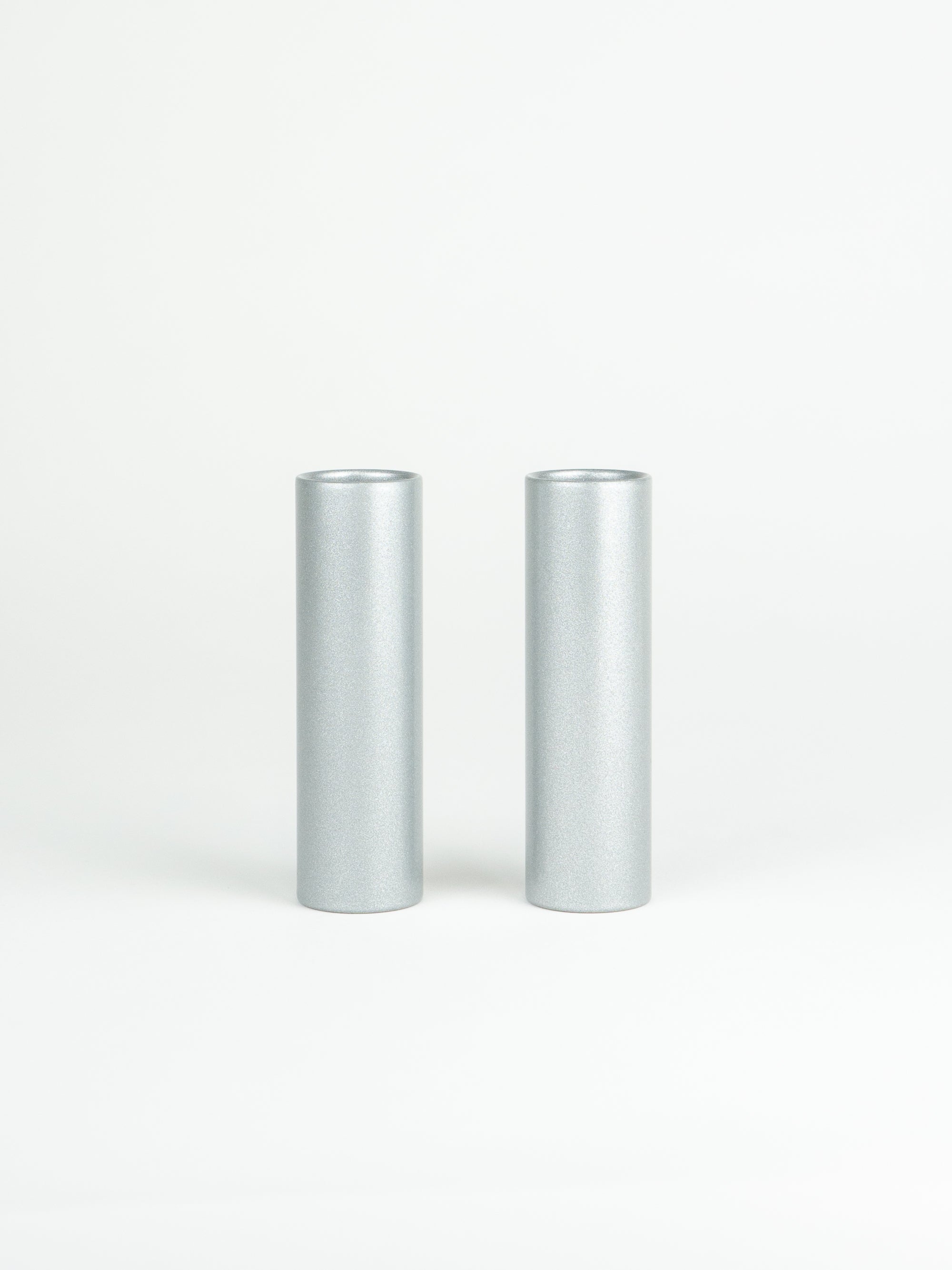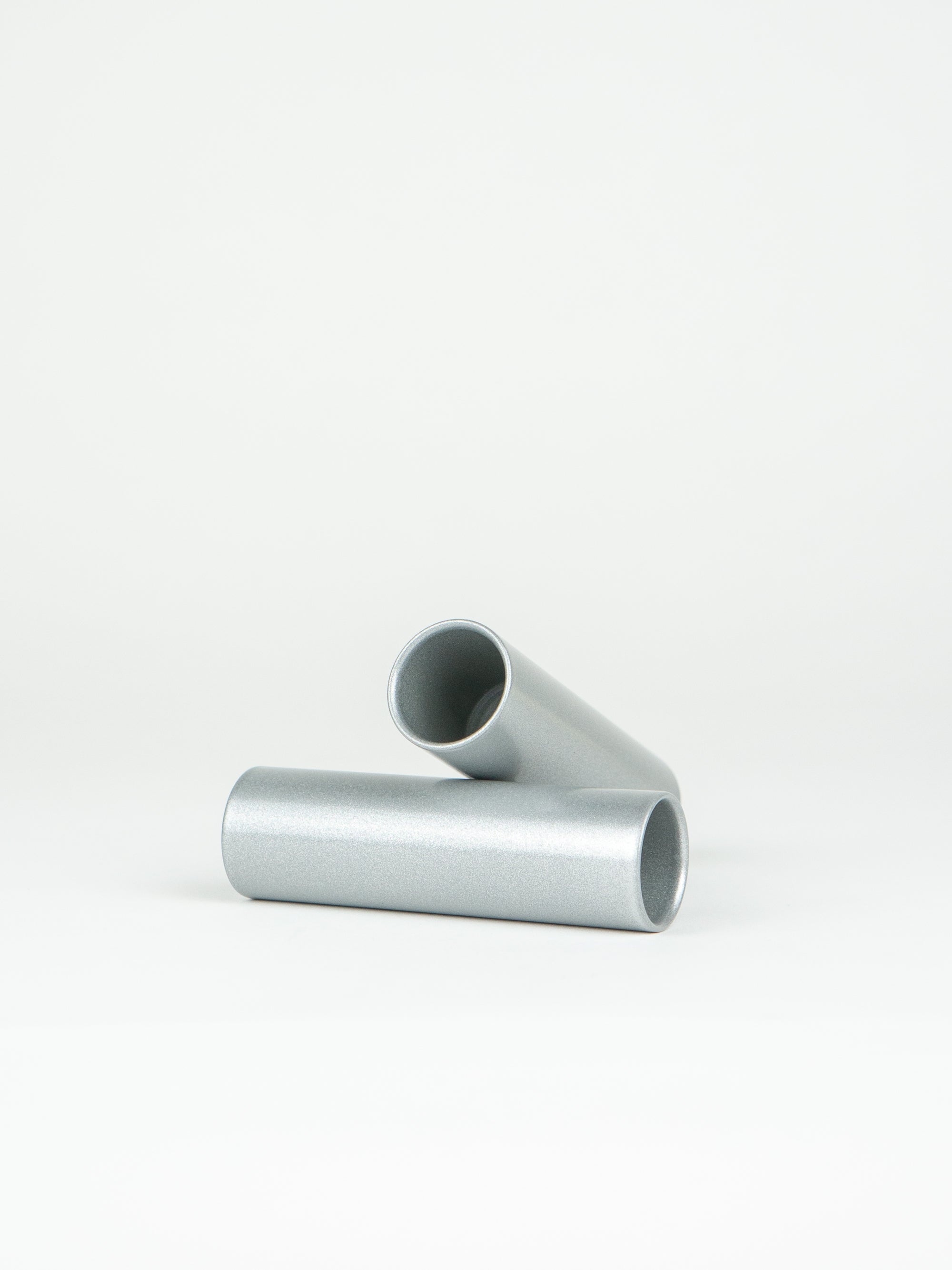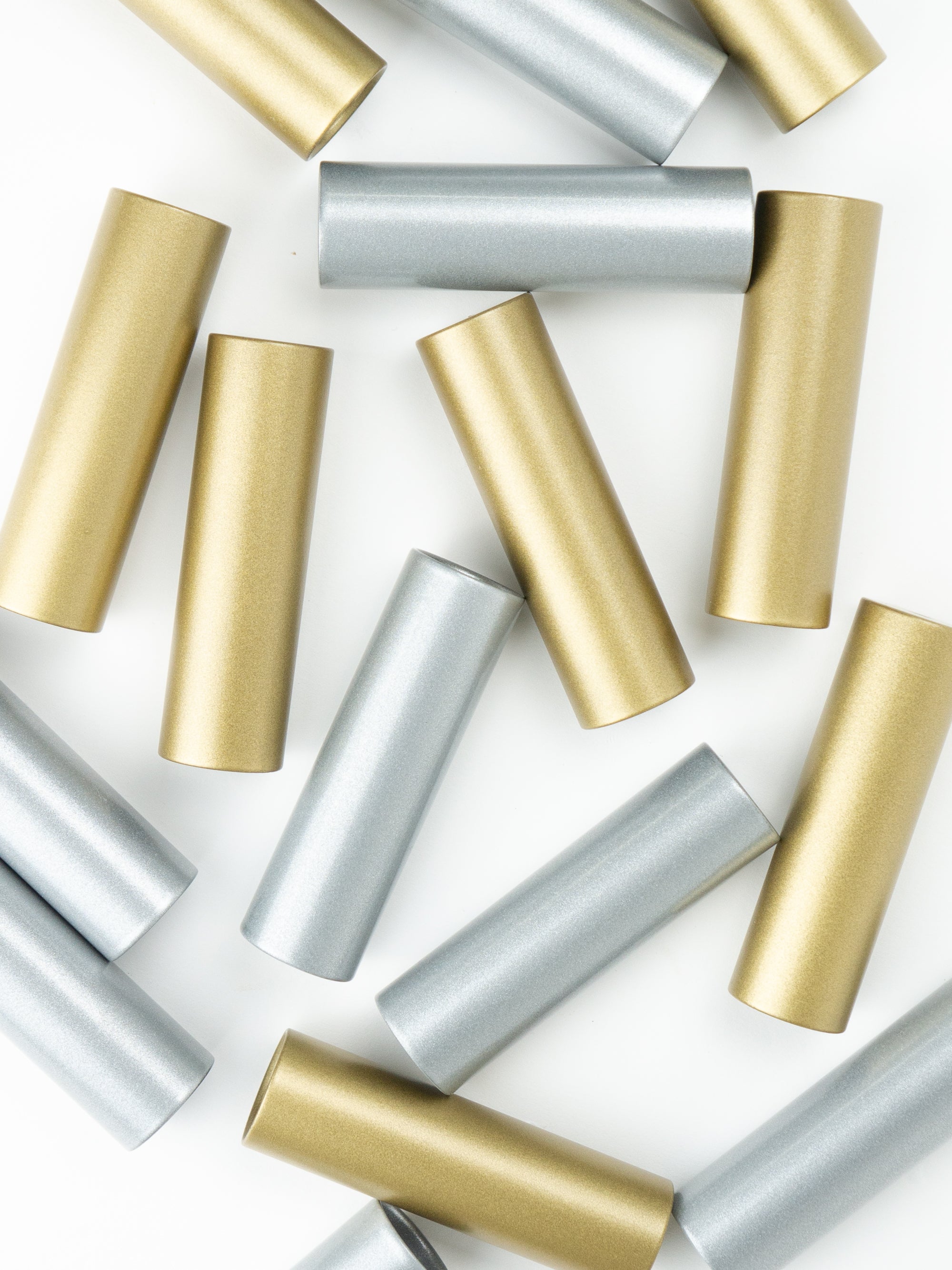 Silver | The Mo&Co Home Exclusive Perfect-Fit Holders
The Mo&Co Home Candle Holder fits our unique, dipped beeswax candles perfectly. Our candles have a rounded bottom, which is authentic to the dipping process. We designed our candle holder to hold our candles upright, by simply placing the candle in the holder.
Made in the USA
Sold in pairs
Materials:
Steel
Silver Powder Coating (extremely durable)
Dimensions:
Height: 3.1 in
Diameter: 0.9 in
Weight: 13 oz - heavy!
Silver | The Mo&Co Home Exclusive Perfect-Fit Holders
Burn Instructions
• Candles have memory, so every burn matters! To ensure a clean and long burning experience, please follow these burn instructions. 
• Trim the wick to 1⁄4" length before
Lighting.
• Keep candles away from wind and drafts.
• To avoid drips, it is best to use a snuffer to put out the flame rather than blowing it out. 
• To secure the candle to a holder, holdthe candle base to a flame and let acouple drops of beeswax fall into the holder, then hold the candle firmly in the holder upright until wax dries.
FIRE SAFETY
• Always burn within sight,
• Keep away from combustibles,
• Keep away from pets and children.